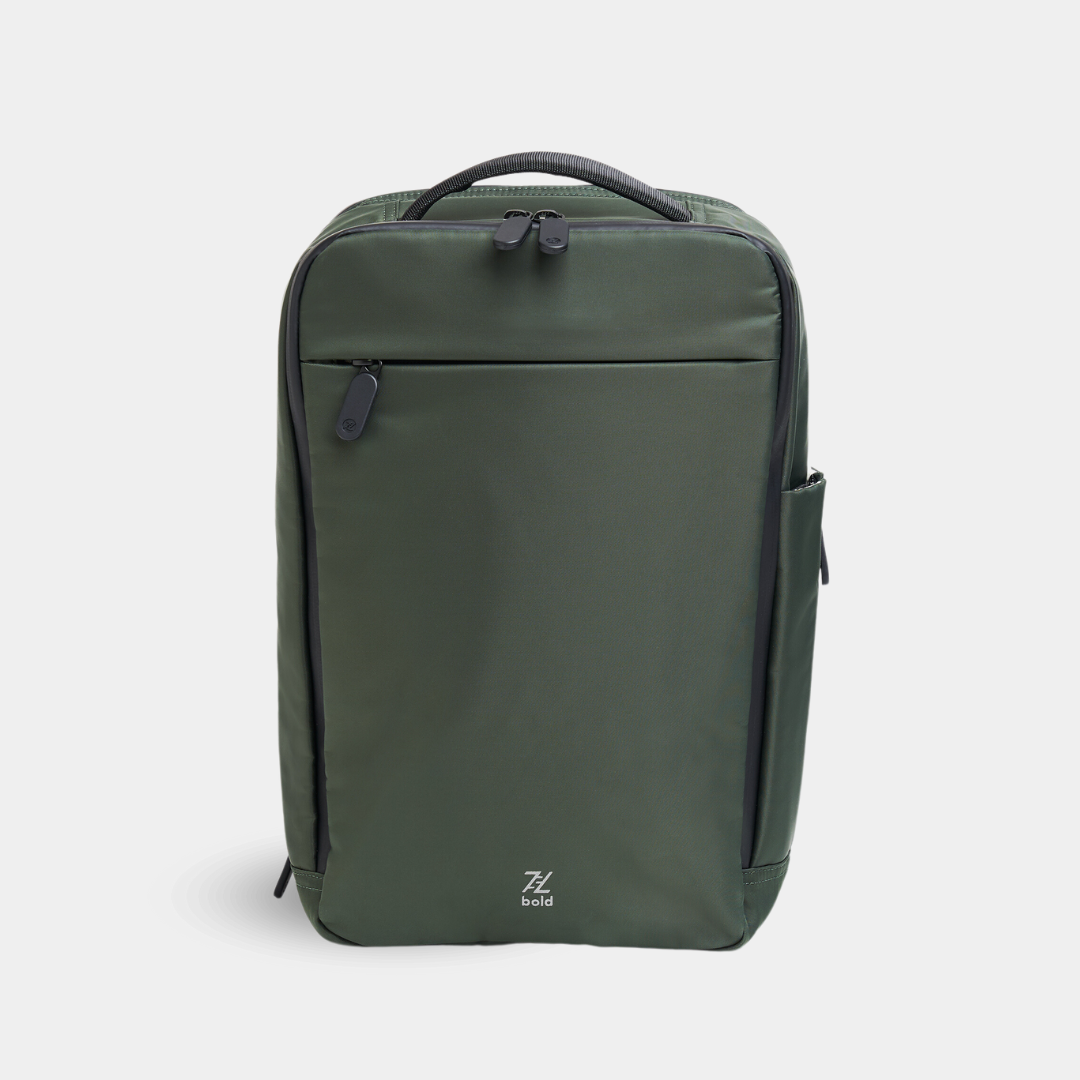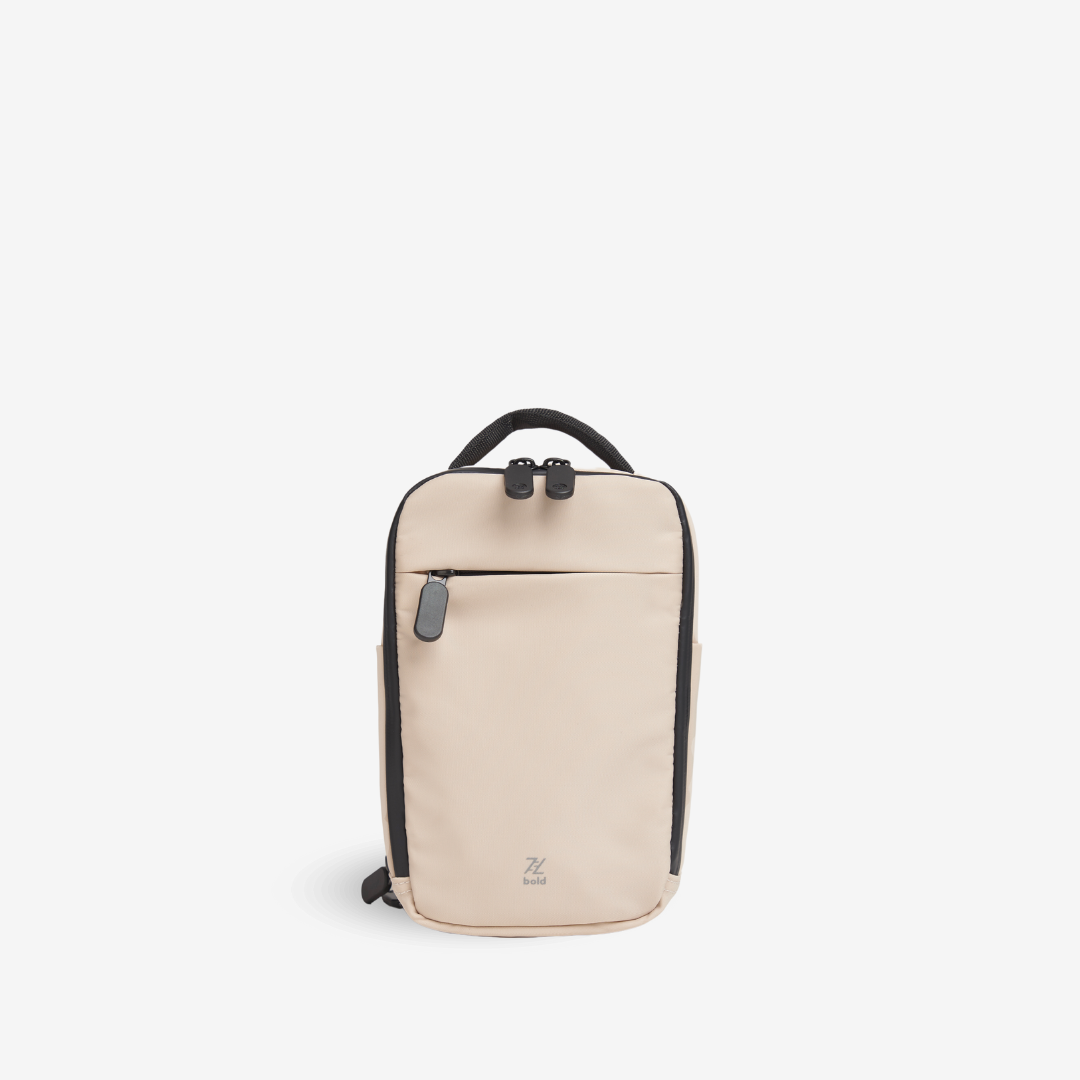 Essential Bundle (Quiver + Mimic)
---
Essential Bundle includes:

1x Quiver 13L Essential Sports Bag 
1x Mimic Sling/Backpack
*Available in preferred choice of colours*
Quiver is a stylish, brilliant, multi-functional sports bag designed around the lives of athletes, professionals, and travelers. It's more than just a gym bag, it's the all-in-one solution for your sports and travel needs. Designed to have the same portability as a day bag but with far greater functionality. 

The Mimic is the shapeshifter carry for your essentials. With multiple carry ways, easily switch between different styles for a completely new look while keeping the same useful convenience.
Each Mimic Multi-Carry Sling/Backpack comes with 2 shoulder straps.
FREE local shipping for orders above $100
Quiver: 13L Essential Sports Bag

Weather resistant zippers
Front-load main compartment - Spacious storage and easy access
Flatlay Opening - Full view of main compartment
Ventilated Shoe Compartment - Fits up to men's size 13 shoes
Quick access front pocket - Suitable for small valuables
Multiple dedicated compartments - For toiletries and clothes
Touchscreen-sensitive compartment - For phone usage
Expandable water bottle
Secure card slot - Located in strap
3 Different carry styles - Grip it, sling it or backpack* it
(To use Quiver as a backpack, purchase of an additional strap is required.)

What's in the package - Quiver bag and one-piece regular strap

Mimic: Multi-Carry Sling/Backpack
Quick access front pocket - For your phone or portable charger
Main compartment - For storage of up to a 500ml waterbottle
2 Small compartments - For smaller items
Interior safety sleeve - For Kindle, iPad Mini or passport
Quick release buckle - For easy putting on and taking off of the bag
Multiple ways of carrying - Backpack, Crossbody, Belt bag or just hook it on
Water-resistant fabric/zippers - To keep the elements at bay
Reflective logo - For extra safety at night
Lightweight carry
Quiver: 13L Essential Sports Bag

Length: 38cm [15"]
Width: 22.8cm [9"]
Depth: 15cm [6"]
Weight: 0.6Kg [1.9 LBS]
Volume: 13L

Mimic: Multi-Carry Sling/Backpack

Height: 24cm [9.5"]
Width: 14cm [5.5"]
Depth: 8cm [3.1"]
Weight: 0.3Kg [0.6 LBS]
Volume: 2.5L
Outer-shell & Inner Fabric Lining: Lightweight Recycled PET

Disclaimer

- This product is not fully waterproof. Prolonged exposure to rain may result in water soaking through.

- Durable water-repellent finish great for light rain. The fabric is coated with a water-repellent agent so the effect lasts longer. The finish is not permanent.
Singapore

We offer free tracked shipping (3-4 business days) on all orders over SGD $60 shipping to Singapore.

International

United States, Dubai, Japan, South Korea:
SGD $19.99 / USD $14.99 (5-7 business days)

Malaysia:
SGD $5.99 / USD $4.49 (3-5 business workings)

Hong Kong, Indonesia:
SGD $9.99 / USD $7.49 (5-7 business days)

Thailand:
SGD $14.99 / USD $11.29 (5-7 business days)

Germany, Ireland, UK, Canada, Australia, New Zealand:
SGD $24.99 / USD $18.99 (5-7 business days)

Rest of the World:
SGD $24.99 / USD 18.99 (5-10 business days)
This product has no reviews yet.